our approach
we're boutique and unique
Creating engaging virtual & hybrid events – We're ready for the new norm!
We are passionate believers in the power of face-to-face connections and look forward to safely meeting in person. We are honoured to be part of an industry that has shown such resilience as the world of meetings and events change. Our team is continuously strengthening and growing our skill set to better meet the demands of the new normal. We are up to date with virtual event trends and best practices for virtual and hybrid events. Until we can meet again in person, we are here to offer our expertise in transforming your visions into virtual and hybrid meetings.
Event planning is more than our area of expertise – it's our passion!
From initial conception to development, planning, on-site management and post-event follow-up – we have the experience, knowledge and resources to execute meetings, conferences and special events that meet your unique goals and objectives.
We are pros at stretching everything from budgets to imaginations.™
Since 2005, Elastic Communications & Events has produced a wide variety of successful and memorable gatherings. Whether you are holding a team meeting with a select number of attendees, an international conference with hundreds of guests, or a celebration of an important milestone or achievement – we manage all the details and create an exciting and engaging experience for you and your guests.
Our approach is founded on five key pillars.
High Performing Team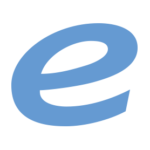 The Elastic team is Effective, Logistical, Accountable, Strategic, Technical, Imaginative and Cross-Functional. We have strongly complimentary skill sets, and we combine to form an amazing team which can fulfill every need your program might have.
Shared Success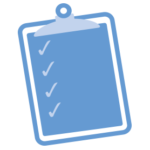 We believe in shared success with our clients. We strive to understand and appreciate your organizational culture. This allows us to be highly collaborative, working with you to create aligned common goals for every program. We focus on long-term success, holding joint retrospectives for improvement along the way.
Partnerships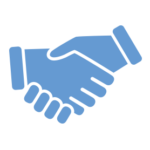 We believe in the power of long-term relationships, and we have established and built strategic relationships with supplier partners across the event industry. We are very proud of the excellent reputation we enjoy with our supplier partners. Through these partnerships, we are able to combine a global footprint with strong buying power.
Industry Leadership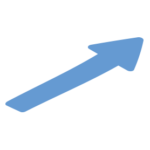 We take a leadership position within our industry. Through volunteering with industry associations [such as MPI, CansPEP, PCMA and CSA], we play a key role in elevating our profession through cross-industry leadership. We regularly attend continuing educations programs to ensure we have up-to-date knowledge about industry trends, tools and techniques. Finally, familiarization trips ensure we always have the broadest and most in-depth knowledge about the destinations we recommend.
Online Tools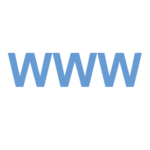 We are experts at all of the online tools and applications needed to plan and manage events – including Productivity and Communication Tools, Mobile Event Applications, Registration Systems and Website CMSes.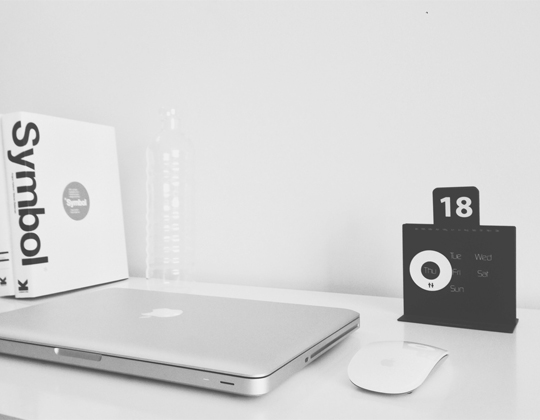 Room nights blocked annually
Average onsite shoe count
Printed Name Badges Yearly
our services
driving ideas into amazing events
Supplier Management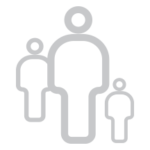 We take responsibility on your behalf for all supplier management elements, including: the evaluation process, sourcing and negotiating, on-going supplier liaison, and adherence to minimum standards, schedule and budget.  Examples of suppliers we commonly work with are:
Hotels and venues
Audio visual
Exhibit décor
SWAG
Décor and entertainment
Print and collateral
Transportation and Security
Logistics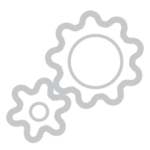 Outside of the onsite logistics, we also provide ongoing logistics support for the full duration of your event planning and execution. This includes
Creation of a proprietary Operations Manual, a resume of daily functions from set up to tear down
Speaker logistics, including tracking their content, registration and travel.
Sponsor Solicitation and Fulfilment
Status Meetings
Hotel/Venue Management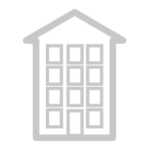 We will manage all aspects of your hotel experience, working with you to find the best venue for your unique needs. We can take care of just one aspect (e.g. just sourcing), or the whole journey, including:
Site sourcing
Contract negotiations [client signs]
Conference service management
Food and beverage management
Designing meeting setups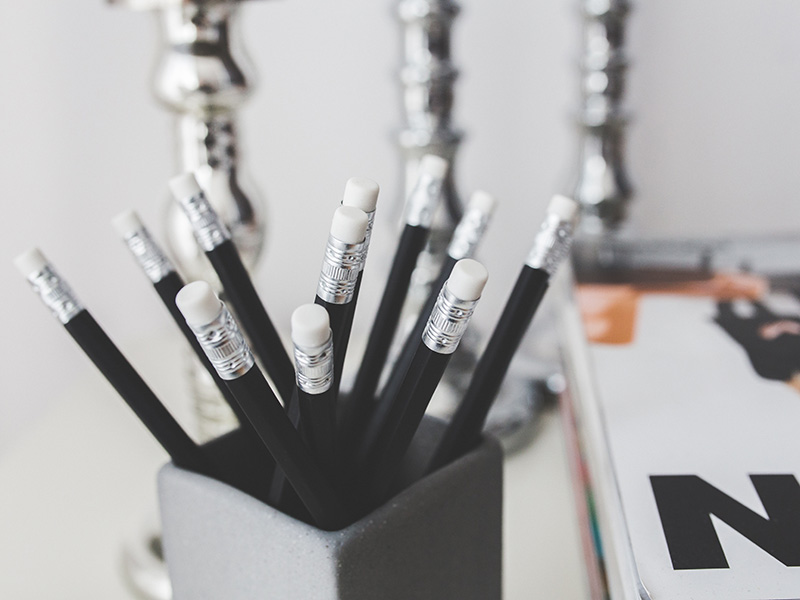 Event Strategy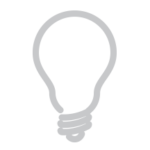 At the core of our service offering, we partner with you to design, create and execute on a guaranteed event strategy.
Defining measurable goals and objectives
Creating a Critical Path for the event
Ongoing facilitation of Strategic Meetings
End-to-end design of the overall event
Holding post event retrospectives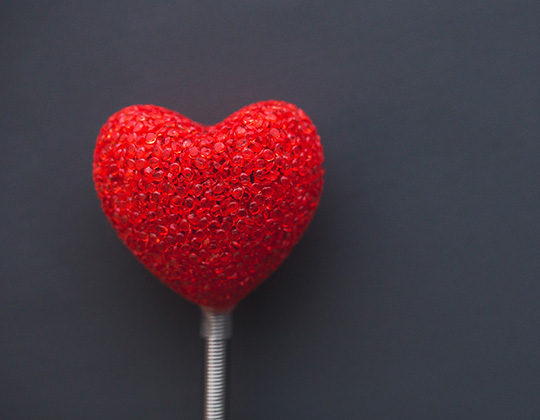 Budget Management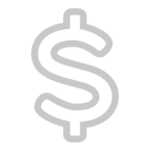 We provide a full budget management service, ensuring you can plan and manage the costs for your event. We help you create, review and approve a budget for your event, and take responsibility for tracking and reconciling all income and expenses.
Budget Conception
Revenue & Expense Tracking
Budget Reconciliation
Assist in measuring ROI
Onsite Management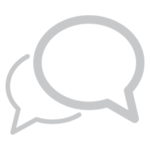 We ensure everything that happens on site operates flawlessly. From registration and rehearsals to catering and audio visual presentations, our team of dedicated professionals provides 24-hour effective and efficient on-site support . We provide logistical support and are continually anticipating and troubleshooting any challenges which may arise before or during the event. We take care of:
24/7 onsite support
Pre-conference preparation meetings
Registration and hospitality desk
Technical rehearsals
Catering management
Support for speakers, room setups etc
Load-in and setup
Teardown and Load-Out
Online Management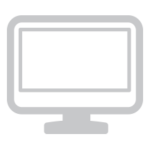 We work with a variety of conference and event online tools, applications and software to source both 'off-the-shelf' and 'fully developed from scratch' products. We work with you to determine your goals and objectives, and build the best solution to accommodate the demands of your event – while keeping it on budget. We are experts in:
Event websites
Registration systems
Mobile event applications
the team
we are an award-winning team of passionate meeting professionals committed to creating an exceptional event for you
Yvonne Dewar, CMP
Senior Event Planner
Yvonne Dewar, CMP
Senior Event Planner
"Planning is bringing the future into the present so that you can do something about it now." - Alan Lakein, author of How to Get Control of Your Time and Your Life
Bio
Our company is led by Yvonne Dewar, a Certified Meeting Professional with more than 25 years of experience in the meetings industry. Prior to launching Elastic Communications & Events, Yvonne was Director, Conference & Events, for a leading North American communication and events firm.
Yvonne has traveled extensively, directing and managing events for 20 to 5,500 attendees – including annual general meetings, employee recognition events, national sales meetings, travel incentive programs, symposiums, trade shows, and product launches.
From Fortune 500 companies in the financial, high tech and pharmaceutical industries, to government and association clients – Yvonne's clients return year after year because of her service standards, work ethic, and passion for the meetings industry. As a result, Yvonne was the recipient of the esteemed Meeting Professionals International (MPI) Toronto Chapter 2010 Planner of the Year Award. She is also a Past President of the MPI Toronto Chapter, which has more than 700 members and serve on the board of directors for CanSPEP [Canadian Society of Professional Event Planners].
On top of her business achievements, Yvonne also works hard as mother to two very strong-willed daughters who are both in university! In her spare time she loves researching real estate investments.
Caroline Aston
Senior Event Planner
Caroline Aston
Senior Event Planner
"Plan for what you don't know rather than what you do." ― Adam Hartung, author, Forbes Magazine columnist and speaker on business growth
Bio
Caroline's diverse career has made her an outstanding event planner. Those that she works with value her ability to produce events that have a positive impact on the way people experience their organization, and that deliver relevant and meaningful results.
Caroline has been planning events for 25+ years, working with government, business and not-for-profit sector. Her expertise spans event strategy and planning through logistics and beyond. She has produced an array meetings and events in all formats including in-person, hybrid and virtual.
In addition, Caroline brings strength in marketing communications and sponsorship, gained during her work with the Ontario Ministry of Tourism, Culture and Recreation and the YMCA of Greater Toronto. She has been recognized by The Advertising & Design Club of Canada. Her earlier career includes award-winning work in costume design for BBC Television, England.
Caroline is an active member of the Canadian Society of Professional Event Planners (CanSPEP) where she serves on the Past-Presidents Council, and the Annual Awards sub-committee; as well as a number of meeting and event industry associations. Caroline is a certified Digital Event Strategist (DES); and a graduate of Nottingham University, England.
Caroline lives with her family in the Hockley Valley, Ontario.  When not planning meetings and events she can usually be found enjoying the outdoors hiking, kayaking, skiing, or trying to control the garden weeds.
Rosita Pollock
Senior Event Planner
Rosita Pollock
Senior Event Planner
"The difference between ordinary and extraordinary is that little extra." – Jimmy Johnson, Coach, Dallas Cowboys (1989-1993)
Bio
With over 20 years of experience, Rosita has managed multi-city product launches/sales meetings, award shows, workshops, video productions and international conferences from Canada to China for 20+ years.
After graduating from Corporate Communications, Rosita's first job was Communications Specialist for the non-profit group Save the Rouge Valley System in Scarborough. Here she was responsible for all media relations, creating awareness publications and writing the funding applications. She then worked at a translation company where she did the layout and formatting of French brochures and publications as well as proofing. She then moved to New Brunswick to become the System's Trainer for Drake Office Overload and was responsible for changing their manual recruiting process to an electronic based data system. She returned to Toronto where all her skills were utilized as an Event Manager – speaking French, designing events, writing and lots of event coordination and logistics!
Rosita is a master of logistics and operations and on site or virtually her expertise is invaluable as she can troubleshoot any challenge that comes her way.
Rosita has a passion for natural green spaces and has volunteered at the Morgan Arboretum for over 15 years.
Barbara McRae, CMP
Senior Event Planner
Barbara McRae, CMP
Senior Event Planner
"Passion is energy. Feel the power that comes from focusing on what excites you." - Oprah Winfrey
Bio
Barbara McRae is an unwavering force when it comes to crafting electrifying, immersive events from the ground up. Her passion knows no bounds, and there's no greater thrill for her than meticulously assembling the intricate puzzle pieces of an event and witnessing them seamlessly fuse into an exceptional experience.
With a distinguished career spanning over 25 years, Barbara has been a Certified Meeting Planner since 1999. Her track record is adorned with accolades, as she's orchestrated an array of award-winning conferences and events that span the gamut, from grand multi-day extravaganzas accommodating over 5000 attendees to intimate, tailor-made incentives that leave lasting impressions. If you can dream it, Barbara has almost certainly masterminded it!
Barbara is the VP of Membership for CanSPEP, where she focuses on increasing the membership and voice of the association. Her relentless spirit knows no bounds, and she approaches every challenge, regardless of its size, with unwavering determination.
Once a dedicated marathon runner, Barbara has swapped her running shoes for a Peloton Bike. She thrives on pushing her limits and exploring new horizons. However, her heart truly belongs to the great outdoors, where you'll often find her on invigorating hikes in cottage country, accompanied by her Golden Retriever.
Kayla Oddi
Event Planner
"An event is like a book; it takes you on a journey, leaves you with a story, and changes you in the process" - Unknown
Bio
Kayla boasts a decade-long career as an event professional, marked by a diverse portfolio. Initially focused on festivals and entertainment events, her expertise has since evolved to encompass a range of corporate functions, association conferences and incentive travel programs. Leveraging her creativity and experience, Kayla has collaborated with a wide array of companies across North America, orchestrating seamless events tailored to their specific needs.
When she's not busy with events, you'll find Kayla whipping up delicious meals at home or hunting down the best local eateries. Her passport has also seen its fair share of stamps, a testament to her love for exploring diverse cultures and savouring the rich flavours the world has to offer.
This blend of passions and experience infuses every event with a personal touch that sets Kayla's work apart, making each occasion not just seamless, but also filled with genuine warmth and a dash of her unique charm.
our work
we specialize in conferences, meetings and special events of all sizes and budgets, in person & virtual
"… It is a unique skill to communicate the big picture while manage the smaller details so effectively, getting a diverse group of people to work together and handle challenges with diplomacy and tact."
Kathryn Wakefield, Director, Client Services, Tourism Toronto
Elastic is dedicated to providing the best program for their clients. It is their personal connection and understanding of their client's requirements that sets them apart from other companies. Their knowledge of the meetings industry enables them to negotiate preferred contracts by leveraging long standing relationships with industry partners. It is a privilege to be of service to one of the top meeting planning companies in our industry.
Susan Bernad, National Account Manager, Associated Luxury Hotels
"Elastic staff are detail-oriented meeting professionals with a wealth of industry knowledge, experience and expertise. They are proactive planners, creative thinkers, and always ensure they deliver the best possible customer experience for their clients."
Chimah Ekeanyanwu, National Sales Account Manager, CCR Solutions
our journal
for updates visit us on Facebook