our approach
we're boutique and unique
Event planning is more than our area of expertise – it's our passion!
From initial conception to development, planning, on-site management and post-event follow-up – we have the experience, knowledge and resources to execute meetings, conferences and special events that meet your unique goals and objectives.
We are pros at stretching everything from budgets to imaginations.™
Since 2005, Elastic Communications & Events has produced a wide variety of successful and memorable gatherings. Whether you are holding a team meeting with a select number of attendees, an international conference with hundreds of guests, or a celebration of an important milestone or achievement – we manage all the details and create an exciting and engaging experience for you and your guests.
Our approach is founded on five key pillars.
High Performing Team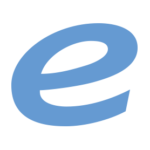 The Elastic team is Effective, Logistical, Accountable, Strategic, Technical, Imaginative and Cross-Functional. We have strongly complimentary skill sets, and we combine to form an amazing team which can fulfill every need your program might have.
Shared Success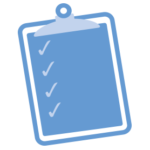 We believe in shared success with our clients. We strive to understand and appreciate your organizational culture. This allows us to be highly collaborative, working with you to create aligned common goals for every program. We focus on long-term success, holding joint retrospectives for improvement along the way.
Partnerships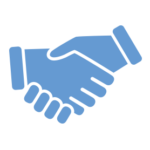 We believe in the power of long-term relationships, and we have established and built strategic relationships with supplier partners across the event industry. We are very proud of the excellent reputation we enjoy with our supplier partners. Through these partnerships, we are able to combine a global footprint with strong buying power.
Industry Leadership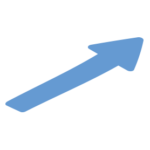 We take a leadership position within our industry. Through volunteering with industry associations [such as MPI, CansPEP, PCMA and CSA], we play a key role in elevating our profession through cross-industry leadership. We regularly attend continuing educations programs to ensure we have up-to-date knowledge about industry trends, tools and techniques. Finally, familiarization trips ensure we always have the broadest and most in-depth knowledge about the destinations we recommend.
Online Tools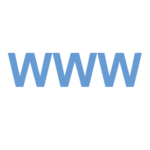 We are experts at all of the online tools and applications needed to plan and manage events – including Productivity and Communication Tools, Mobile Event Applications, Registration Systems and Website CMSes.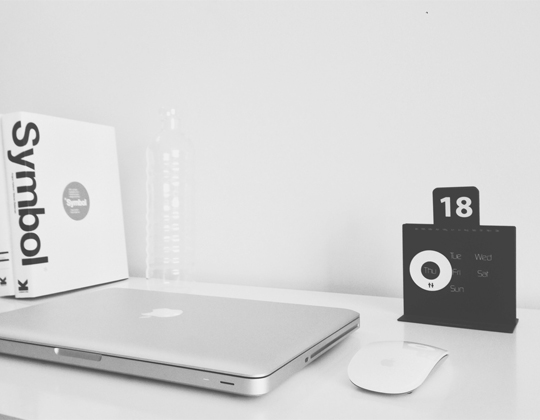 Room nights blocked annually
Average onsite shoe count
Printed Name Badges Yearly
our services
driving ideas into amazing events
Supplier Management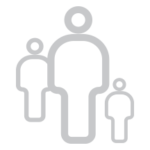 We take responsibility on your behalf for all supplier management elements, including: the evaluation process, sourcing and negotiating, on-going supplier liaison, and adherence to minimum standards, schedule and budget.  Examples of suppliers we commonly work with are:
Hotels and venues
Audio visual
Exhibit décor
SWAG
Décor and entertainment
Print and collateral
Transportation and Security
Logistics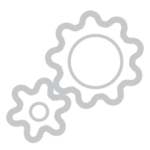 Outside of the onsite logistics, we also provide ongoing logistics support for the full duration of your event planning and execution. This includes
Creation of a proprietary Operations Manual, a resume of daily functions from set up to tear down
Speaker logistics, including tracking their content, registration and travel.
Sponsor Solicitation and Fulfilment
Status Meetings
Hotel Management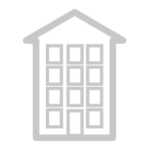 We will manage all aspects of your hotel experience, working with you to find the best venue for your unique needs. We can take care of just one aspect (e.g. just sourcing), or the whole journey, including:
Site sourcing and selection
Contract negotiations
Conference service management
Food and beverage selections
Accommodations
Designing meeting setups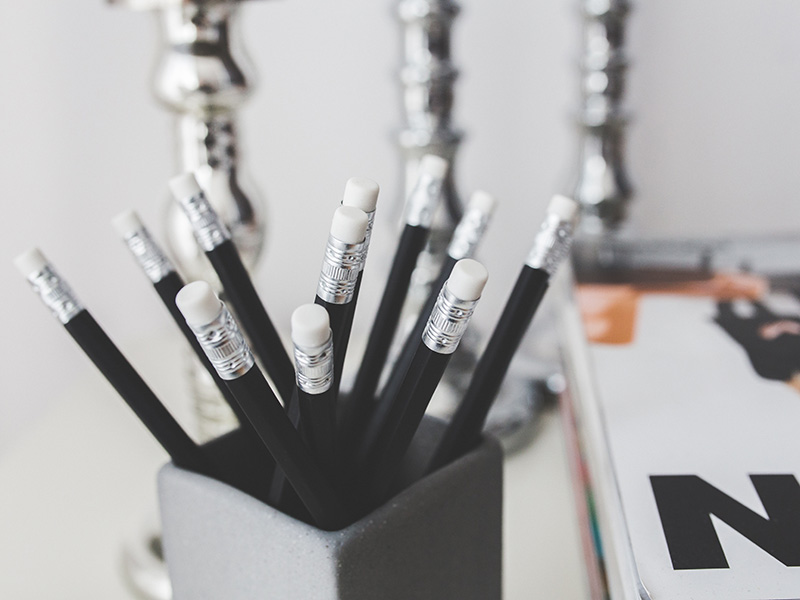 Event Strategy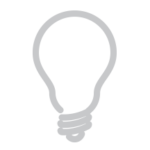 At the core of our service offering, we partner with you to design, create and execute on a guaranteed event strategy.
Defining measurable goals and objectives
Creating a Critical Path for the event
Ongoing facilitation of Strategic Meetings
End-to-end design of the overall event
Holding post event retrospectives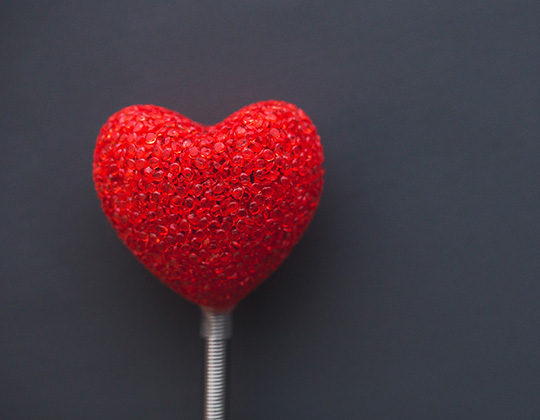 Budget Management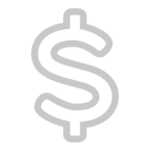 We provide a full budget management service, ensuring you can plan and manage the costs for your event. We help you create, review and approve a budget for your event, and take responsibility for tracking and reconciling all income and expenses.
Budget Conception
Revenue & Expense Tracking
Budget Reconciliation
Assist in measuring ROI
Onsite Management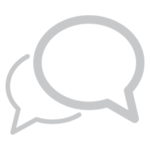 We ensure everything that happens on site operates flawlessly. From registration and rehearsals to catering and audio visual presentations, our team of dedicated professionals provides 24-hour effective and efficient on-site support . We provide logistical support and are continually anticipating and troubleshooting any challenges which may arise before or during the event. We take care of:
24/7 onsite support
Pre-conference preparation meetings
Registration and hospitality desk
Technical rehearsals
Catering management
Support for speakers, room setups etc
Load-in and setup
Teardown and Load-Out
Online Management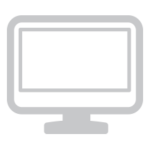 We work with a variety of conference and event online tools, applications and software to source both 'off-the-shelf' and 'fully developed from scratch' products. We work with you to determine your goals and objectives, and build the best solution to accommodate the demands of your event – while keeping it on budget. We are experts in:
Event websites
Registration systems
Mobile event applications
the team
we are an award-winning team of passionate meeting professionals committed to creating an exceptional event for you
Yvonne Dewar, CMP
President and Senior Account Director
Yvonne Dewar, CMP
President and Senior Account Director
"Planning is bringing the future into the present so that you can do something about it now." - Alan Lakein, author of How to Get Control of Your Time and Your Life
Bio
Our company is led by Yvonne Dewar, a Certified Meeting Professional with more than 25 years of experience in the meetings industry. Prior to launching Elastic Communications & Events, Yvonne was Director, Conference & Events, for a leading North American communication and events firm.
Yvonne has traveled extensively, directing and managing events for 20 to 5,500 attendees – including annual general meetings, employee recognition events, national sales meetings, travel incentive programs, symposiums, trade shows, and product launches.
From Fortune 500 companies in the financial, high tech and pharmaceutical industries, to government and association clients – Yvonne's clients return year after year because of her service standards, work ethic, and passion for the meetings industry. As a result, Yvonne was the recipient of the esteemed Meeting Professionals International (MPI) Toronto Chapter 2010 Planner of the Year Award. She is also a Past President of the MPI Toronto Chapter, which has more than 700 members.
On top of her business achievements, Yvonne also works hard as mother to two very busy teenage daughters! From honour roll ceremonies to ice rinks, soccer stadiums, and karate lessons – Yvonne's daughters keep her active, involved and invigorated.
Jessica Small
Senior Program Manager
Jessica Small
Senior Program Manager
"Don't judge each day by the harvest you reap but by the seeds that you plant." - Robert Louis Stevenson, author
Bio
Jessica is a senior program manager with almost a decade of event planning and management experience. She discovered her passion and enthusiasm for the industry while completing her Bachelor of Commerce degree in the Hospitality & Tourism Management Program at Ryerson University.
Jessica started at Elastic as project co-ordinator and quickly became invaluable due to her ability to master the essential facets of successful event management – connecting people, devising smart solutions, and seeing the big picture while also mastering the fine details. Since then she has managed conferences, meetings and events of all shapes and sizes worldwide, and is responsible for all event elements from conception to execution.
Jessica's positive and energetic approach never fails to deliver programs that exceed client expectations, while providing hands-on attention to detail that ensures a successful event. It's no surprise Jessica was awarded the 2011 Rising Star Award from Meetings & Incentive Travel Magazine.
Jessica grew up in small town Ontario – so she can line dance and drive a tractor. On top of her skills as an event manager she runs a farm with her husband – growing food for Canadians while running after her toddler and his sidekick cat.
Allie Marsh
Program Manager
Allie Marsh
Program Manager
Bio
Allie is a Program Manager with 15 years of event planning and management experience. She found her passion and enthusiasm for the industry early on while coordinating cooking classes, tutored tastings and wine appreciation classes within the LCBO. It wasn't long before she was hooked and went back to school, graduating with a post graduate degree in Event Management – with honours – from Niagara College's IFEA's Pinnacle Award winning Event Management program.
Allie comes to Elastic with an extensive automotive event background where she successfully managed and planned events for a national association. Executing events with great attention to detail and always planning for the unexpected, her ability to both see the big picture and manage the finer details, means events executed by Allie are organized and structured with a high degree of personal integrity and professionalism.
Growing up in a small country town in Ontario's cottage country, Allie can still be found enjoying many aspects of her country roots – snowboarding, running and the great outdoors. In her spare time, Allie can be found riding her motorcycle, off-roading in her Jeep and travelling for automotive events.
Catherine McCabe
Program Coordinator
Catherine McCabe
Program Coordinator
Bio
Catherine graduated from the university of Guelph-Humber with a BA in Media Communications from the University of Guelph and a Specialized Diploma in Public Relations from Humber College. 
Catherine has experience in event planning, execution, and social media marketing. She found her passion for events while at school, working to plan Humber College's Residence Orientation week for over 1,400 students. After graduation she went on to planning logistics for WE Day, travelling around the world to execute stadium sized events from 2,000 - 20,000 attendees. In the past she has worked on social media marketing for a wide variety of businesses with clients ranging from small town electricians to shows on the Las Vegas strip.
Catherine grew up in a small town in Southern Ontario. Since moving to Toronto she has started working on a her balcony garden and looking for small hiking trails around the city. In her free time she loves to go rock climbing and experimenting with new recipes in the kitchen. 
our work
we specialize in conferences, meetings and special events of all sizes and budgets
"… It is a unique skill to communicate the big picture while manage the smaller details so effectively, getting a diverse group of people to work together and handle challenges with diplomacy and tact."
Kathryn Wakefield, Director, Client Services, Tourism Toronto
Elastic is dedicated to providing the best program for their clients. It is their personal connection and understanding of their client's requirements that sets them apart from other companies. Their knowledge of the meetings industry enables them to negotiate preferred contracts by leveraging long standing relationships with industry partners. It is a privilege to be of service to one of the top meeting planning companies in our industry.
Susan Bernad, National Account Manager, Associated Luxury Hotels
"Elastic staff are detail-oriented meeting professionals with a wealth of industry knowledge, experience and expertise. They are proactive planners, creative thinkers, and always ensure they deliver the best possible customer experience for their clients."
Chimah Ekeanyanwu, National Sales Account Manager, CCR Solutions
our journal
for updates visit us on Facebook